We love our Rosemary bush.
It provides delicious flavors, smells and is beautiful to look at
often hosting a collection of little visitors for us to inspect…
But the other day, my son's birthday to be exact,
we had a very beautifully creepy visitor.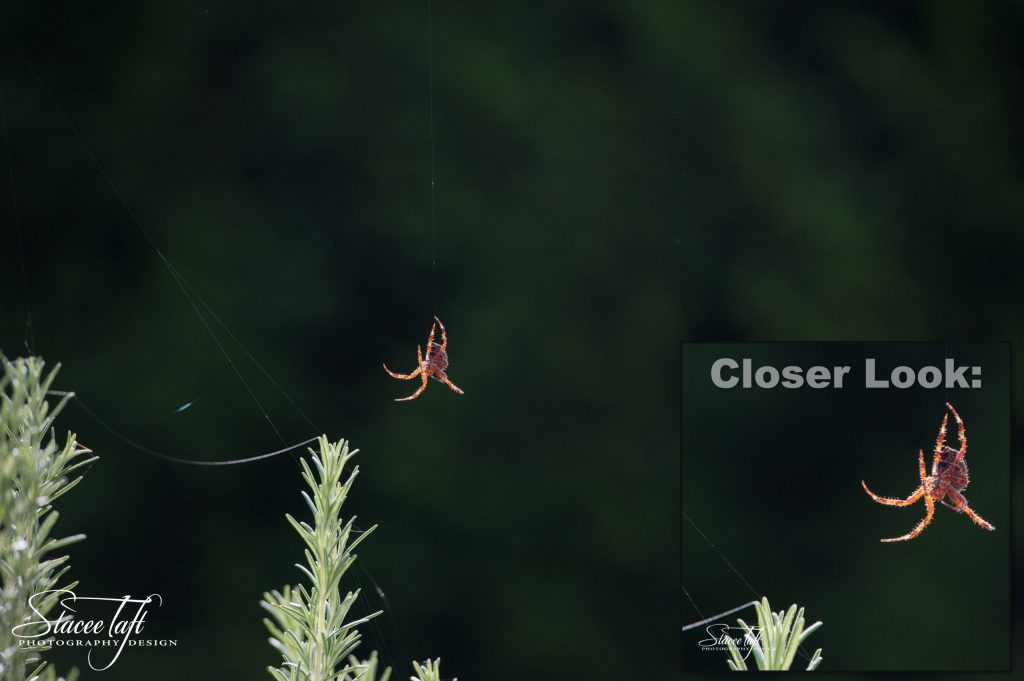 While I don't know exactly what kind it is,
at first glance, while backlit, it looked like a red crab…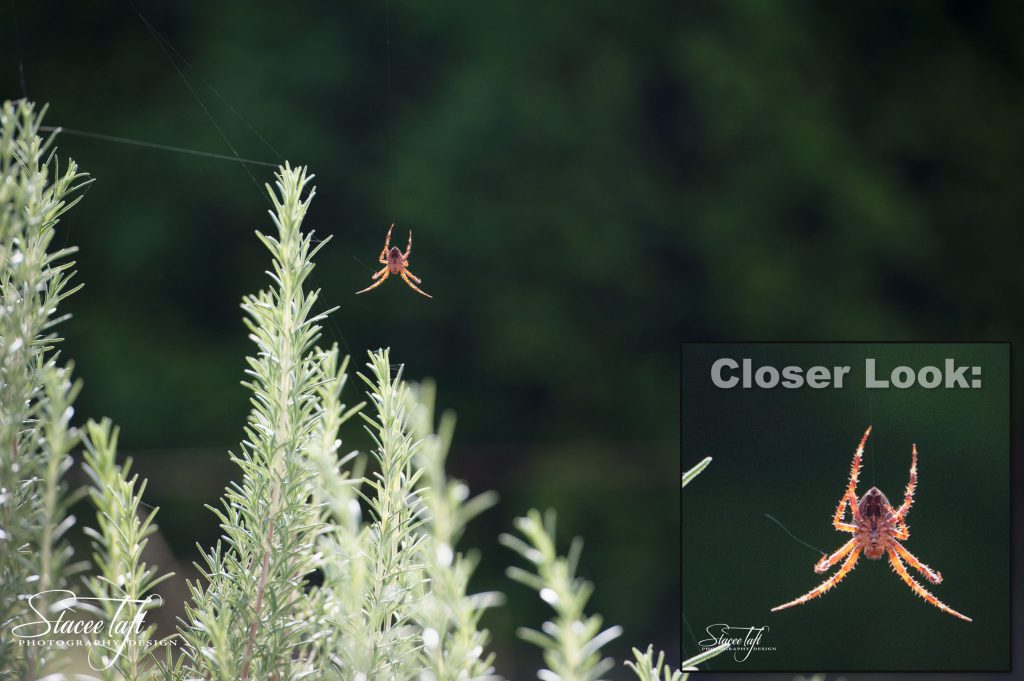 Well, since I hadn't seen this kind before,
I, being a good photographer, grabbed my camera…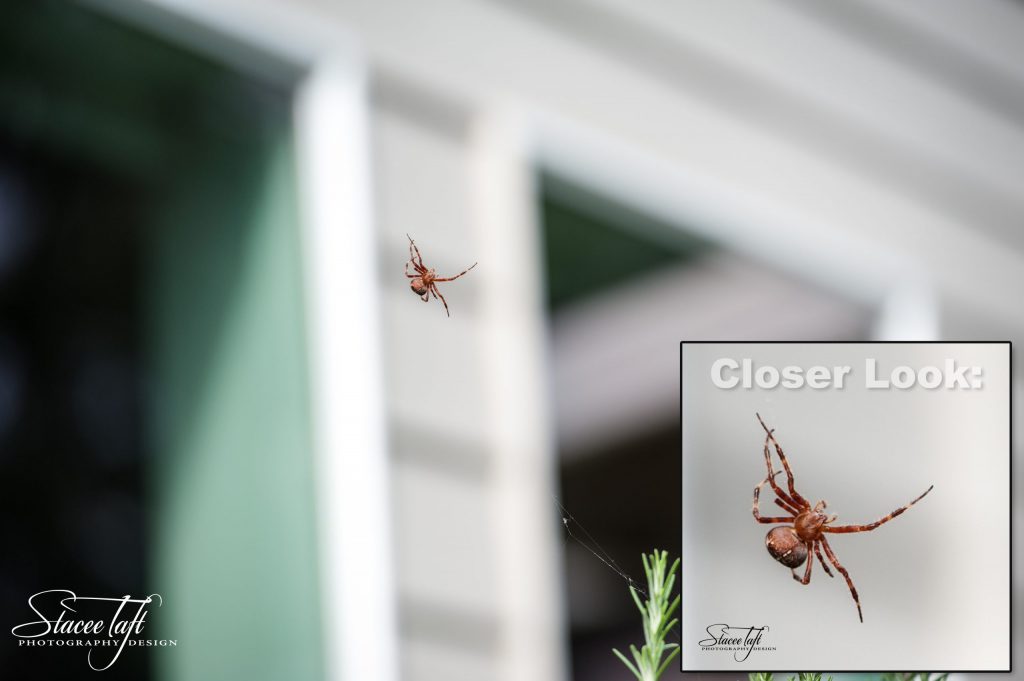 It kept spinning and building it's web while I photographed it!!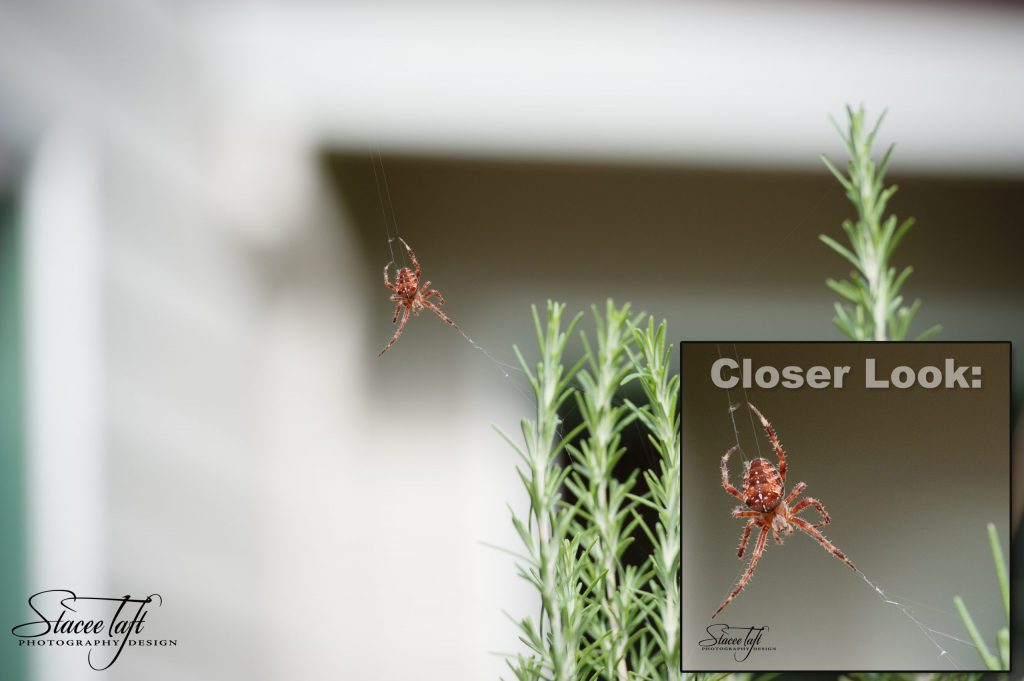 Happy photographer.
It was fascinating to see how she pulled, attached, and spun her web.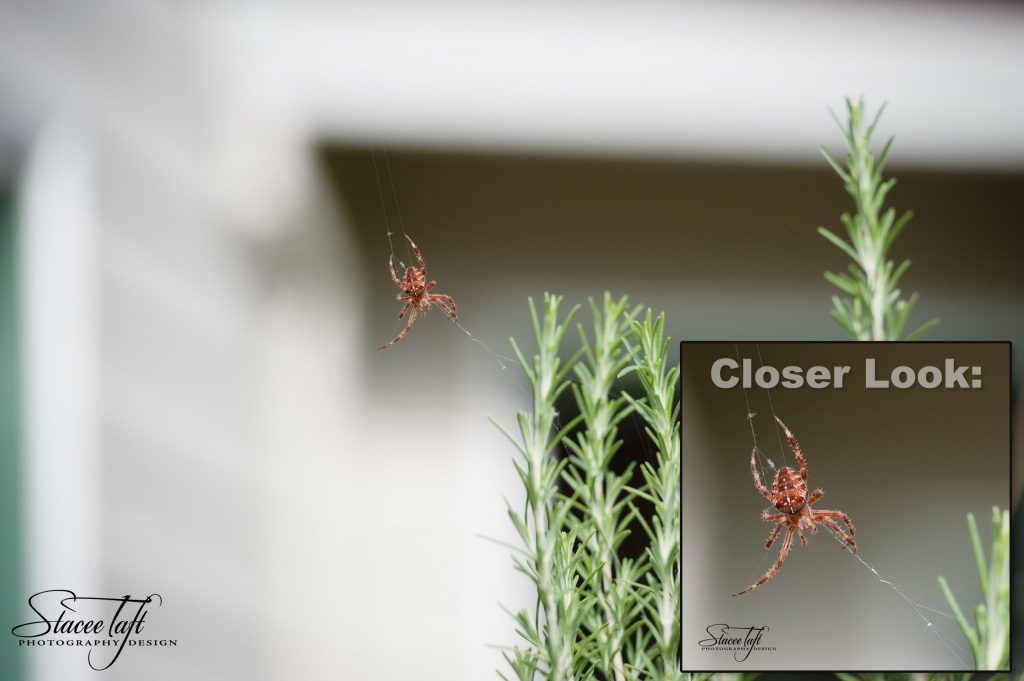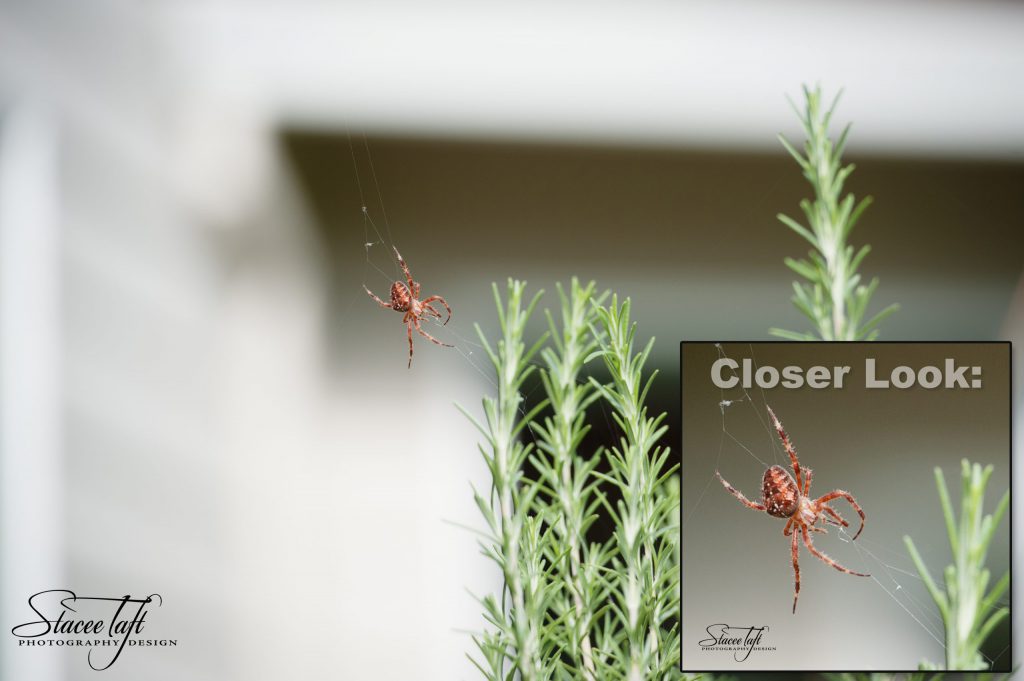 We didn't want to be late for my son's soccer game, but…
This needed to be documented!
It was simply too cool!
Now I do NOT consider myself a nature photographer at all,
especially when creepy-crawlies are involved…
I leave that to my talented brother-in-law, Mat!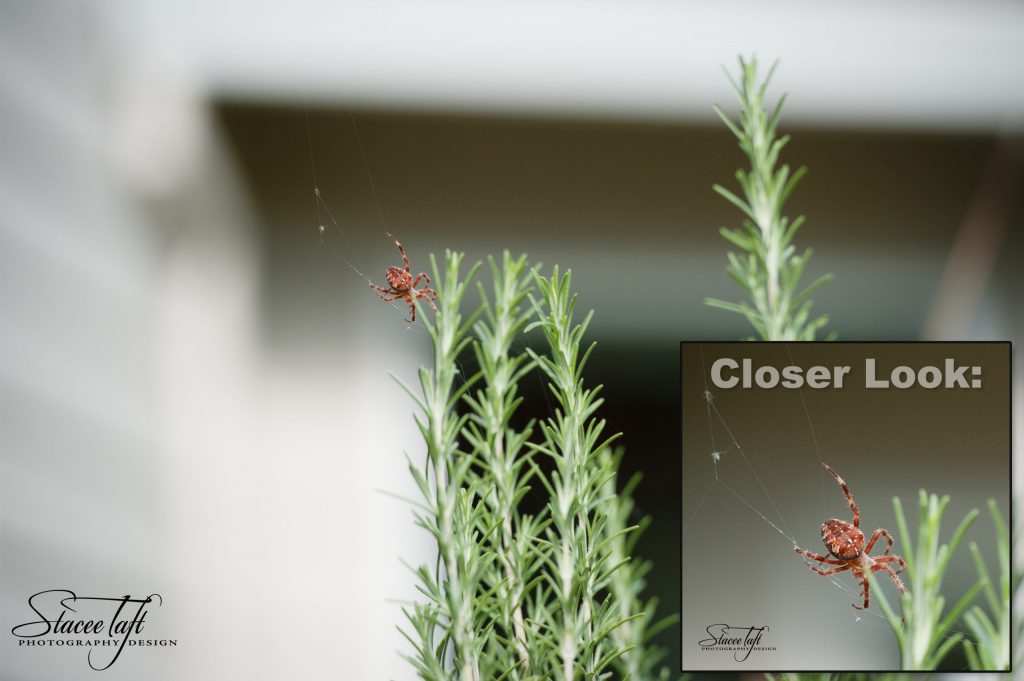 But I couldn't resist capturing her progress,
while cringing a little at the thought she might come in the house
the next time I brought a bunch of Rosemary inside. LOL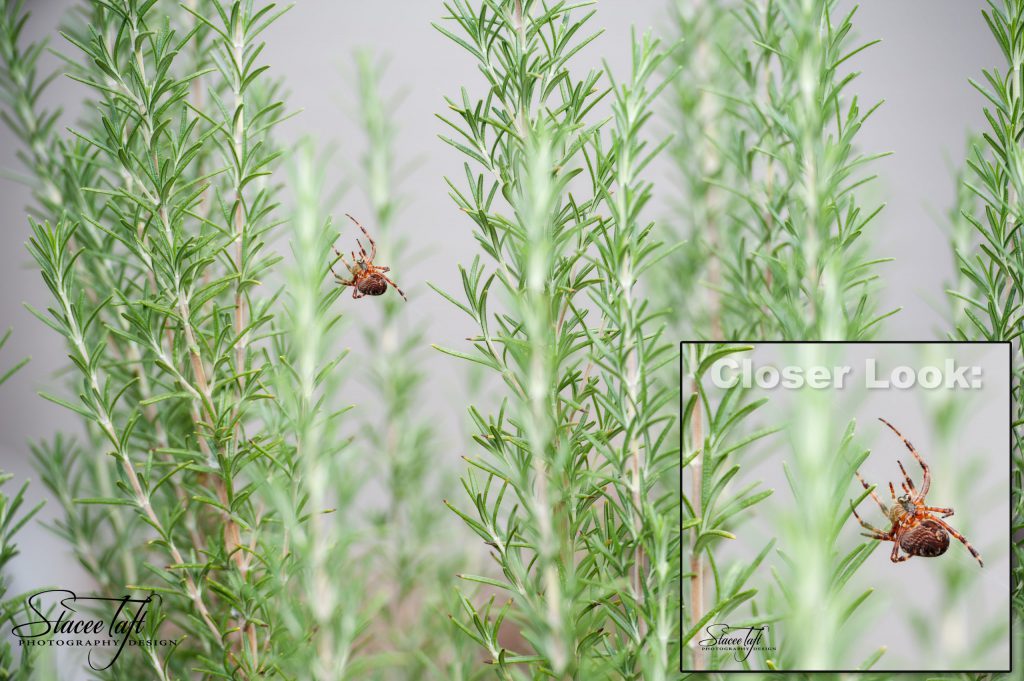 And I figured perhaps you all might enjoy seeing her as well. 🙂